Introduction
In the bulk handling industry, conveyor belts are essential for the efficient transportation of materials. Omtech Food Engineering offers a wide range of conveyor belts suitable for bulk handling applications. Our conveyor belts are made from high-quality materials and are designed to withstand the rigorous demands of the industry.
Types of Conveyor Belts
We offer a variety of conveyor belts for bulk handling applications, including:
Flat Conveyor Belts: Suitable for light to medium-duty applications, these belts are ideal for transporting bulk materials such as grains, sand, and gravel.
Cleated Conveyor Belts: These belts are designed with cleats or ribs on the surface to prevent materials from slipping or sliding during transport. They are suitable for heavy-duty applications, such as mining and construction.
Modular Conveyor Belts: These belts are made up of interlocking plastic modules that can be easily replaced or repaired, making them ideal for applications where frequent maintenance is required.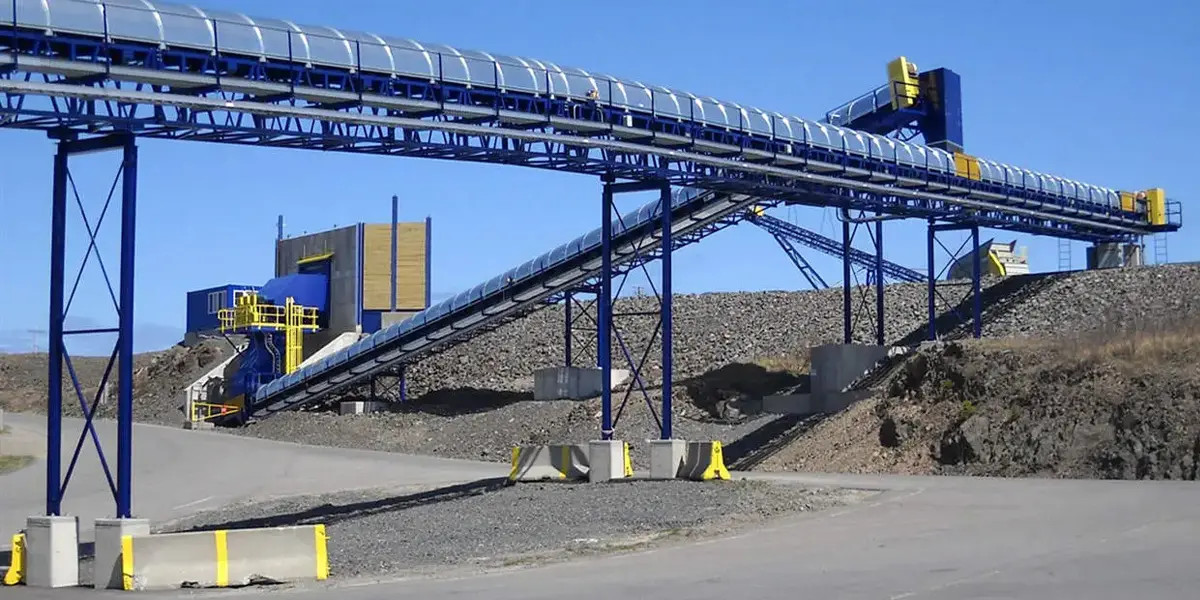 Features and Benefits
Our conveyor belts for bulk handling applications are designed to offer the following features and benefits:
High durability and resistance to wear and tear
High tensile strength to withstand heavy loads
Smooth and consistent operation for efficient material handling
Customizable to meet specific application requirements
Easy to install and maintain for increased productivity and reduced downtime
Cost-effective solution for bulk material transportation
Applications
Our conveyor belts for bulk handling applications are suitable for a variety of industries, including:
Mining and minerals
Construction
Agriculture
Food and beverage
Recycling