Introduction
Airports are one of the busiest transportation hubs worldwide, and efficient baggage handling is a crucial aspect of their operation. Conveyor belts are an essential part of the baggage handling process, transporting luggage from check-in to the aircraft. Omtech Food Engineering understands the importance of reliable, high-performance conveyor belts for the airport industry.
Benefits of Omtech's Conveyor Belts for Baggage Handling
Omtech Food Engineering's conveyor belts are designed to meet the rigorous demands of the airport industry. They offer numerous benefits, including:
Increased efficiency: Our conveyor belts allow for high-speed transportation of luggage, reducing delays and improving overall airport efficiency.
Improved safety: Our conveyor belts are equipped with safety features such as emergency stops and anti-slip surfaces, ensuring the safety of passengers and airport personnel.
Low maintenance: Our conveyor belts are designed to require minimal maintenance, reducing downtime and ensuring continuous operation.
Customizable: We offer a range of conveyor belt sizes and configurations to fit any baggage handling system, ensuring a perfect fit for your airport.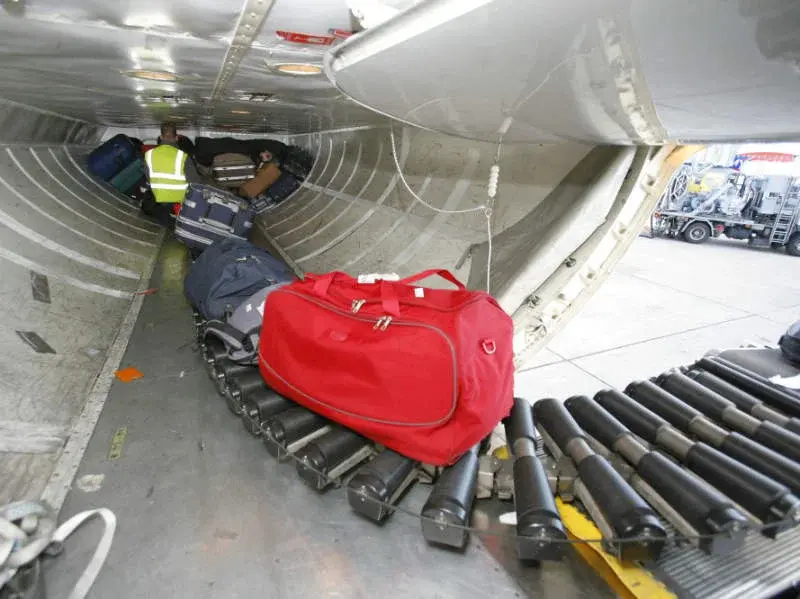 Our Conveyor Belt Materials
Omtech Food Engineering's conveyor belts for the baggage handling industry are made from durable materials such as PVC, rubber, and polyester. These materials offer high strength, flexibility, and resistance to wear and tear, ensuring long-lasting performance.
Our Expertise in Conveyor Belt Solutions
At Omtech Food Engineering, we have years of experience in providing conveyor belt solutions for a wide range of industries, including baggage handling at airports. We work closely with our clients to design and manufacture conveyor belts that meet their specific needs, ensuring efficient and reliable baggage handling.
Conclusion
Efficient and reliable baggage handling is essential for the smooth operation of airports. Omtech Food Engineering's conveyor belts offer a range of benefits for the baggage handling industry, including increased efficiency, improved safety, and low maintenance. Contact us today to learn more about our customizable conveyor belt solutions for the airport industry.