Omtech Food Engineering - Your Trusted Partner for Conveyor Belts
Omtech Food Engineering provides high-quality conveyor belts designed for the efficient handling of CNC machines scrap. These scrap materials can be heavy, sharp, and jagged, making it crucial to have a conveyor belt that can withstand the rigors of the handling process.
Our conveyor belts are made from top-grade materials, such as PVC, PU, rubber, and other high-performance polymers, ensuring that they can endure harsh working conditions and continuous use. The belts come in a range of thicknesses and widths, ensuring that we can accommodate the specific needs of your operations.
Our conveyor belts are also designed to maximize efficiency and productivity in your operations. They feature smooth surfaces and are easy to clean, minimizing downtime and ensuring consistent performance. Our belts can also be customized with accessories such as sensors, metal detectors, and scrapers to optimize their performance for your specific application.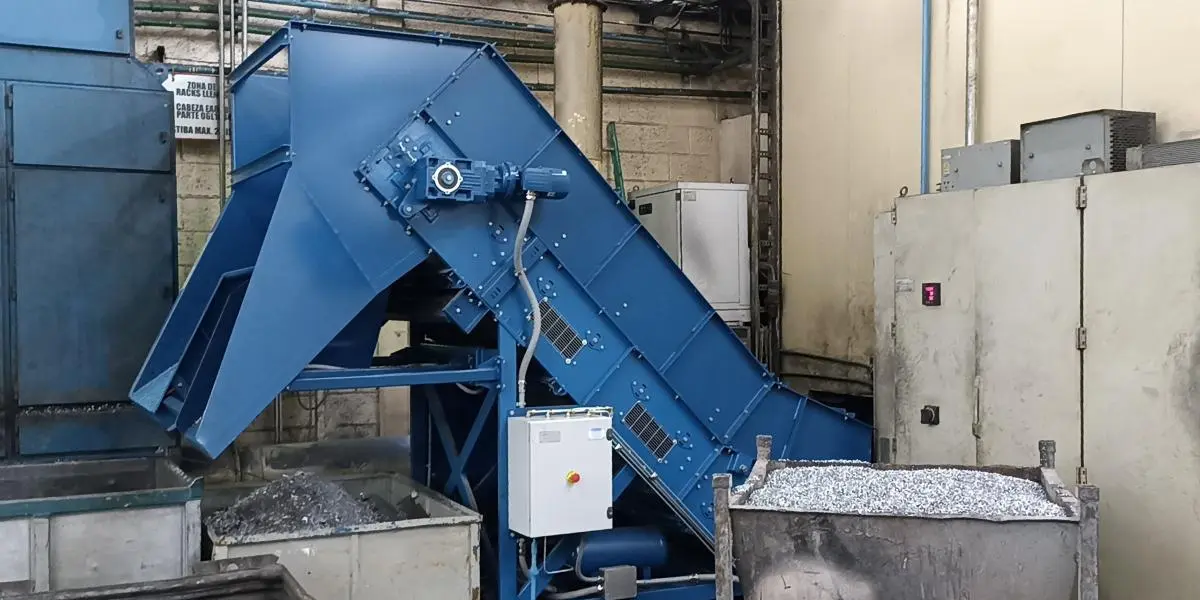 At Omtech Food Engineering, we are committed to providing our clients with reliable, durable, and high-performing conveyor belts for all their CNC machines scrap handling needs. Our team of experts can help you select the best conveyor belt for your operations, ensuring that you achieve maximum productivity and profitability.
Whether you are in the automotive industry, metalworking, or any other industry that generates CNC machines scrap, our conveyor belts are the ideal solution for your scrap handling needs. Contact us today to learn more about how we can help you optimize your operations with our conveyor belts.